Firstborn was tasked by his Civics teacher to be her student teacher for her grade 5 and 6 students last February 14.
He relayed to me that his Civics teacher asked him to make a lesson plan.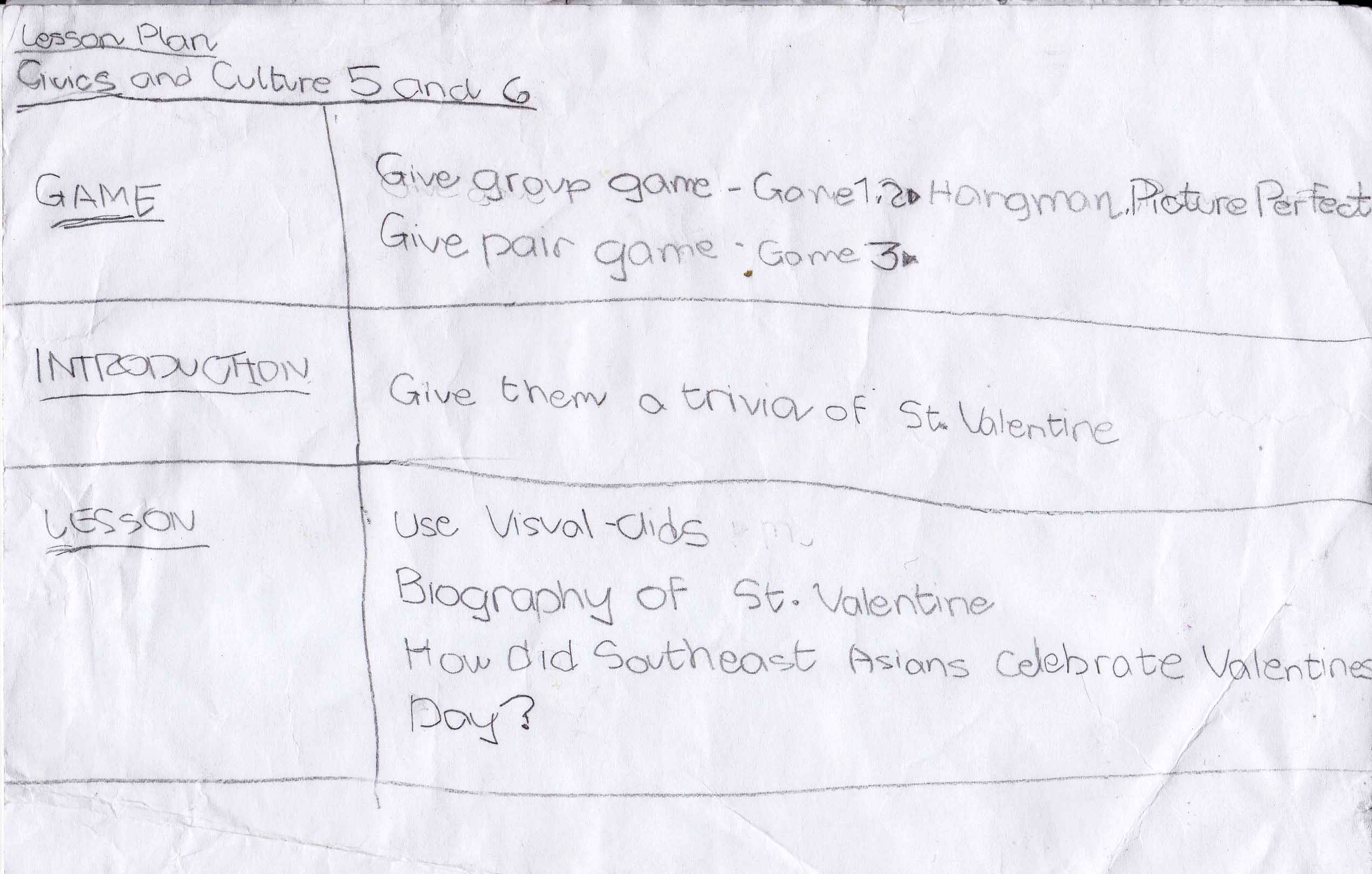 He went home very happy that day.  His Civics teacher commended him of his great teaching skills and interesting lesson plan.  He even showed to me some of the students' art works.  He asked his class to do an art work about their understanding of Valentine's Day.  And very intriguing indeed how 11- and 12-year-old kids regard Valentine's Day.
Now this mother is very much troubled not about Valentine's Day but about kissing.  And even if my boys are too young to understand sexuality and kissing, it is time I guess to discuss with them sexuality 101.
Yes, I am very much disturbed!