My great concern is not whether you have failed, but whether you are content with your failure." – Abraham Lincoln
Exactly what inspired our Bunso to look into his shortcomings and prove to his parents and those people around him that he can go beyond and make history.
He placed sixth in class last quarter.  He did not like that.  He spent extra time reading his books and practicing cursive.  He spent more time doing his assignments and reviewing his lessons even if there were no scheduled exams.
His failure to make it on the top five might have haunted him and taught him well.  It was his stepping stone to wisdom.
We went to the school yesterday and Bunso was extremely happy. He saw his name on the outstanding pupils list.  He worked hard for it.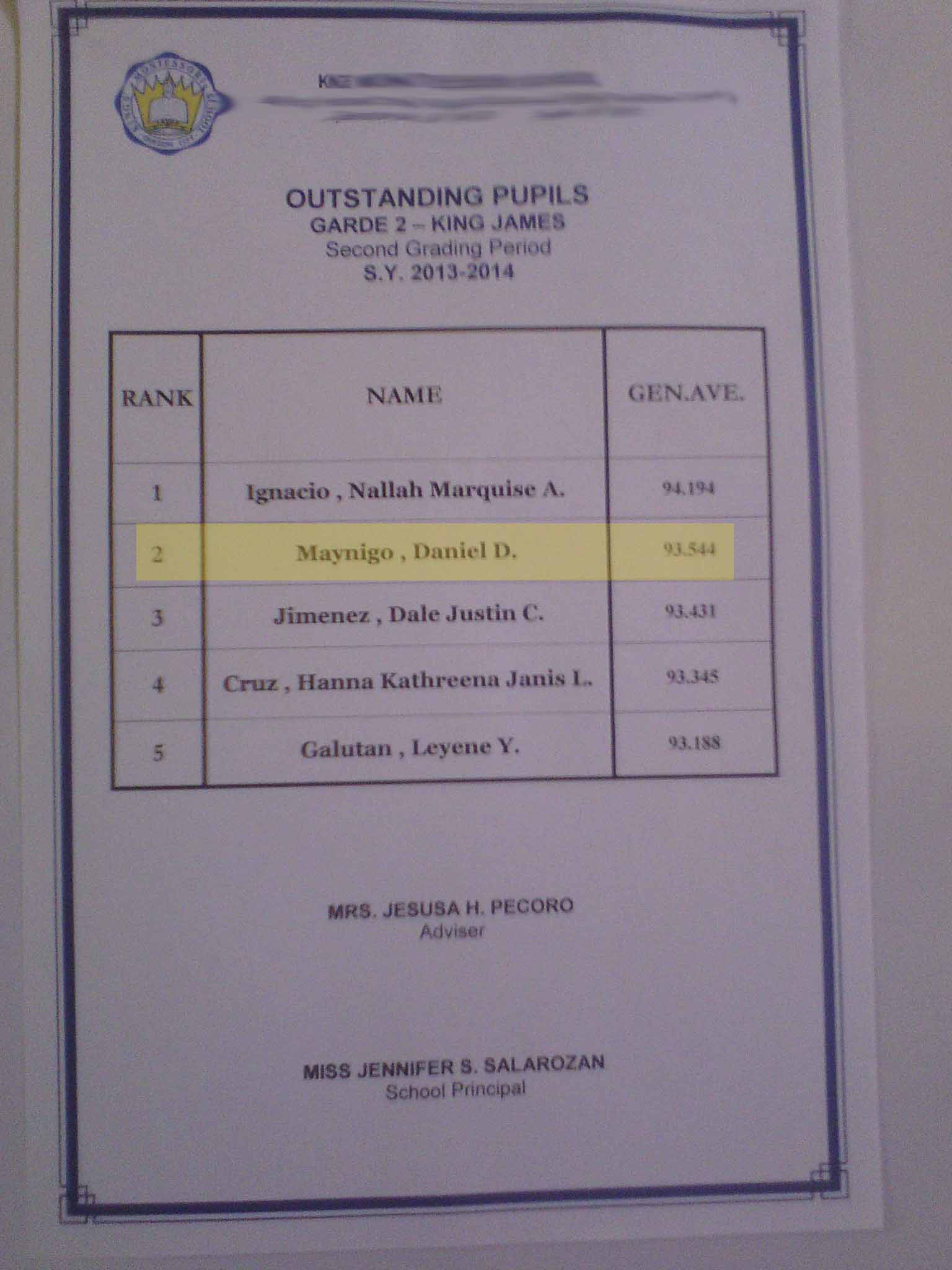 It might be just a simple class standing for others, but Bunso's attitude on failures and successes is such an inspiration.  At a very young age, our seven-year old boy knows what he wants and knows how to get it.
And to you, our dearest Bunso, you have proven to us your wit and superb thinking way way back.  It is your bravery to accept your shortcomings  and your guts to move ahead that place you to where you are now.  And just like your kuyas, you will go places.
Your sincerity as well drives me insane.  When asked what you like as a gift, you answered "just a pack of Nova." I asked again why?  And you said it all– "because I do not want to ask for anything else.  Placing 2nd in class is my gift to you."
Expect mama to bring you lots of Nova 🙂  And you could ask for more because I just love you very much.