Friday the 13th was just perfect with nary a heavy cloud in the sky.  All 15 of us were eager to set foot on the mot visited tourist spot in the Philippines, Boracay.
From Terminal Three of The Ninoy Aquino International Airport, we boarded the Manila to Kalibo Airphil Express flight.  It took us 45 minutes to reach Kalibo and from there, Alta Vista de Boracay staff brought us to Caticlan jetty port where boats were stationed to carry us to the island.
Boracay after dark
It was already past eight in the evening but the fun in Boracay did not stop when the sun set.  Its nightlife redefines the usual night with a pulsating energy that invites one to dance or have a beer or two.  With many bars and restaurants around, surely no one will get bored.  Even just a simple walk along its  gleaming white powdery sand spells fun.
It was in Boracay where I learned to float
Boracay's azure blue waters were warm and inviting.  I practiced to just lay down, relax my body, and I felt my muscles loosen up. I imagined playing with my boys and then realized that I was floating already.   To stay afloat, I breathe.  I knew then that the water was my friend.  It was in Boracay where I learned the art of floating.
Shopping at D Mall and D Talipapa
Next to eating and swimming, I enjoyed walking along Station two's D Mall.  The most popular mall in the island, D Mall features a wide array of boutiques, restaurants, and even money changer shops.  From native products to keepsakes, footwear, and various swimwear to dresses and scarfs, the small mall has a lot to offer to tourists and vacationers.  Shopping and dining in skimpy bikinis were a common sight to behold.
We did most of our shopping at D Talipapa, the biggest market in the island.  Literally meaning "small market," D Talipapa stretches four hundred meters from the white beach.  With shops positioned beside each other, indeed, haggling is a common practice.
Boracay activities
Tattoo shops were a plenty and were a favorite hang out of peeps wanting their bodies to be painted.  I didn't pass the opportunity and had a yin and yang sun on my left ankle.  My friend opted for a rose on her right foot.
Boracay has so much to offer.  For others wanting a temporary bob Marley look, she may have her hair braided.  Sipping fruit shakes while people-watching are a plenty same with Va Voom girls in sexy bikinis having pictorials.  Others just lay down the powdery sand getting a tan or flirting with the male species.
She was the only hot mama I saw reading a book while her equally gorgeous husband plays with their little daughter by the beach. I remember a dear friend and got my book.
I would like to bring my kids with me on my next visit here.  Then I would love to experience the shopping, swimming, eating and just walking with dear travel friends on my third return.  But first, I would like to thank our boss for letting us experience three days and two nights of no pressure in an island called Boracay.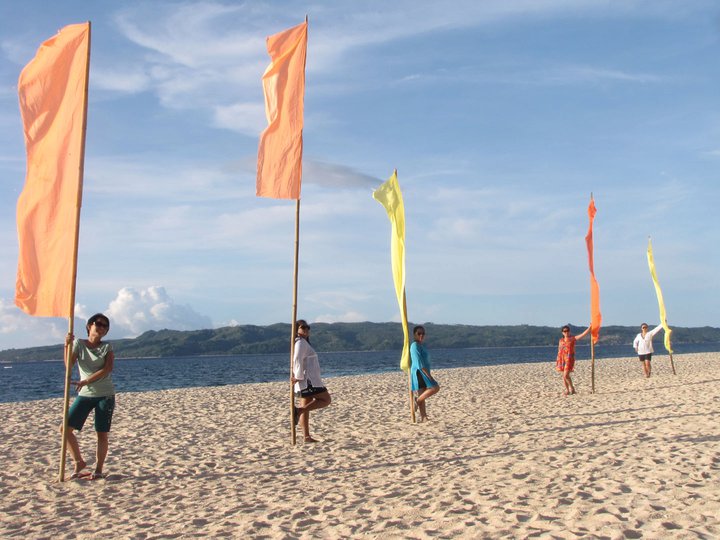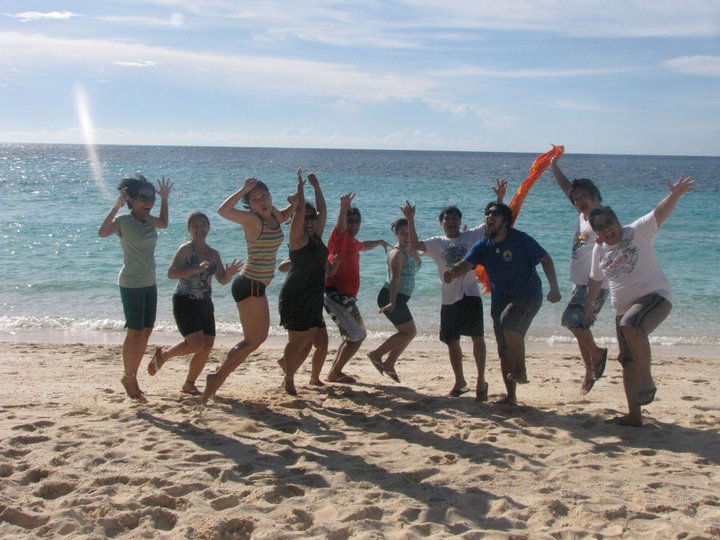 Devoted. Compassionate, Instinctive.  Berlin loves to write personal narratives, thrilling discoveries, and mommy tips that make daily living the happiest. She shares the small house with her husband and their five boys.